BIBLE-BASED BUSINESS COURSES
For Growing Your Business ... God's Way
Christian Entrepreneur...You're Not Alone
---
Grow Spiritually and Intellectually - Expand your capacity, capabilities, and understanding of business.
Connect with other Godprenuers - Join the Godpreneur movement. Together, we'll change the marketplace.
Contribute your Thoughts and Ideas - A new community to connect, help, give to and support each other.
Your Instructor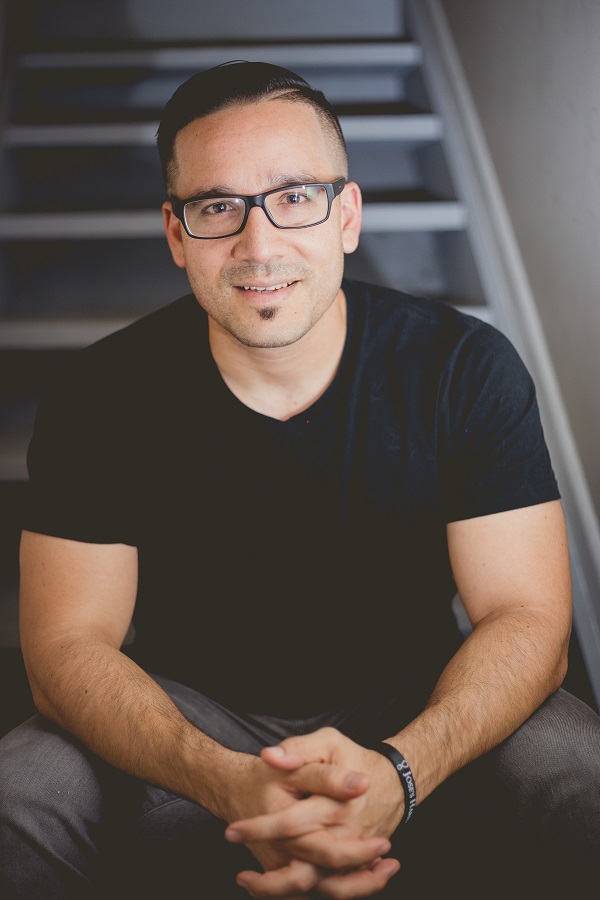 Alex Miranda is co-founder of Godpreneur.com, a community for Christian entrepreneurs. Alex's blog, DailyGodpreneur.com, is one of the top blogs devoted to Christian entrepreneurs (Godpreneurs). Alex's Instagram @dailygodpreneur guides over 65K followers with inspirational quotes to inspire business day.
Want daily inspiration to your email?
Subscribe to Alex's daily devotional for Christian entrepreneurs at www.dailygodpreneur.com/subscribe.
Courses Included with Purchase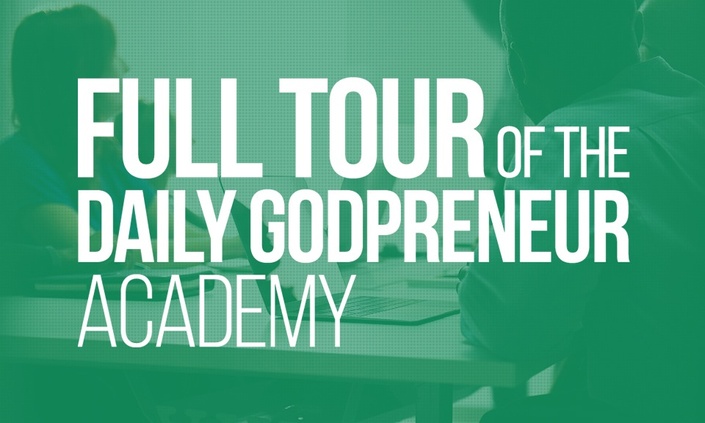 Full Tour of the Daily Godpreneur Community
New to the academy? Take the full tour today!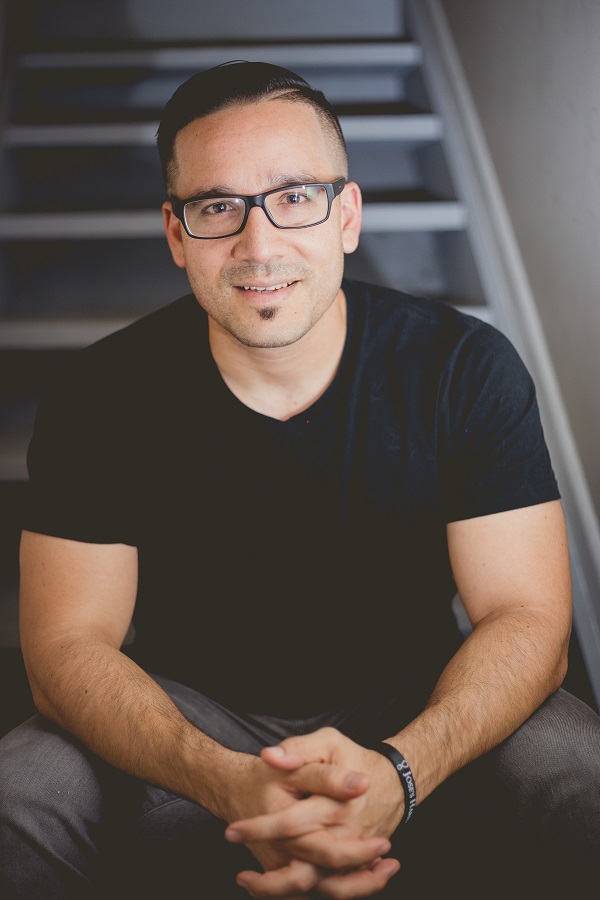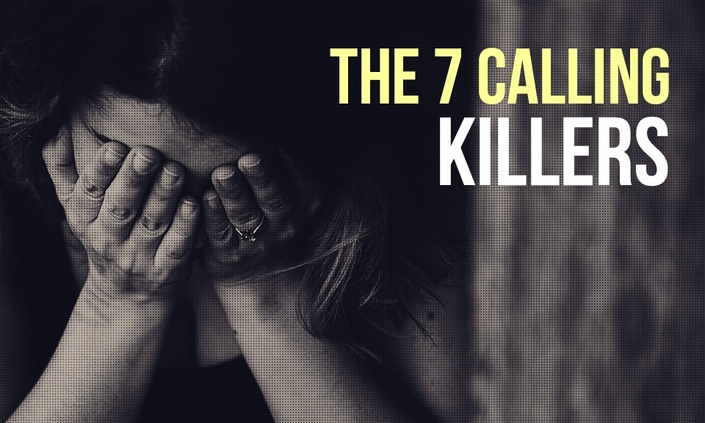 THE 7 CALLING KILLERS
A 7-Day FREE Business Bible Study to Overcome the Enemy's Plan to Steal, Kill and Destroy the Entrepreneurial Calling Over Your Life.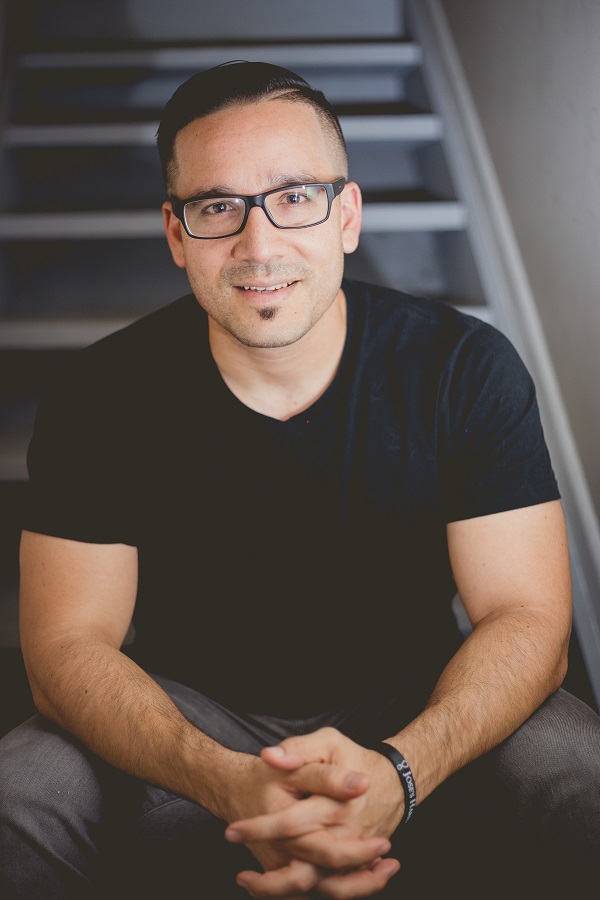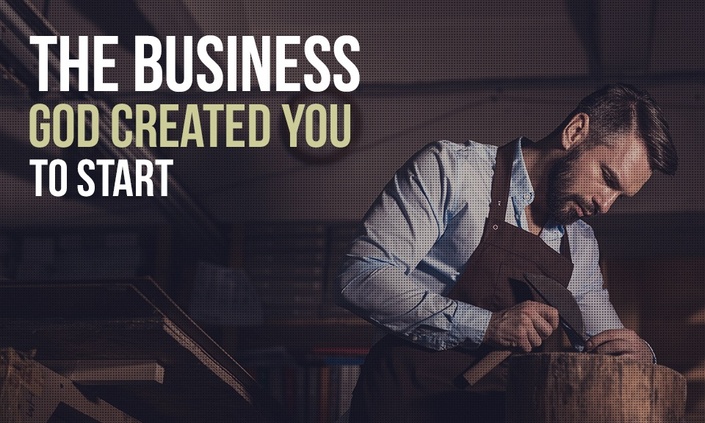 The Business God Created You to Start
Have you ever wondered why you received the talents and gifts you have been given? We, as entrepreneurs, were born to do.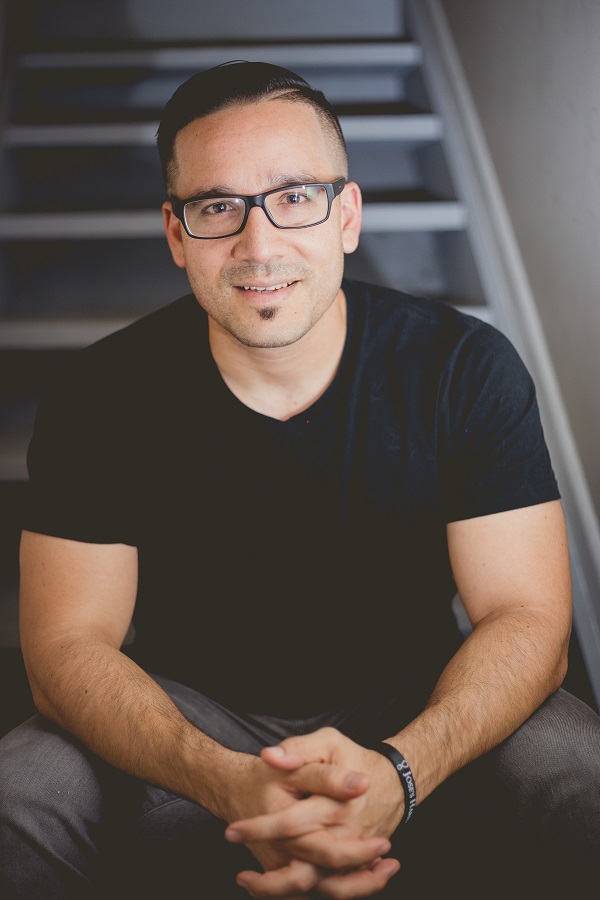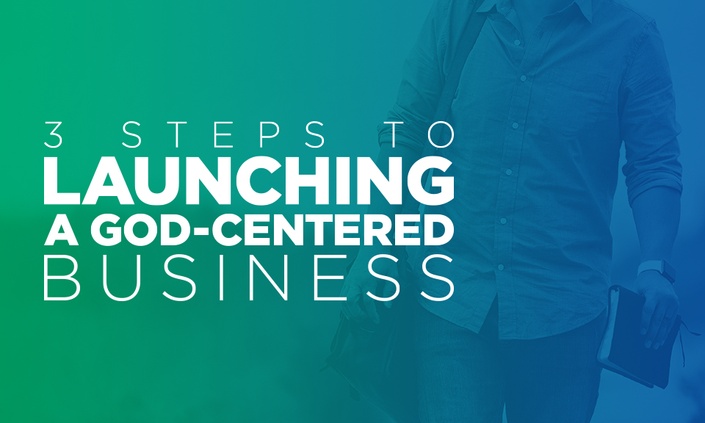 3 Steps to Launching a God-Centered Business
In this course, I'll walk you through my own experience in putting God first in my business and bringing that new brand to life, quickly!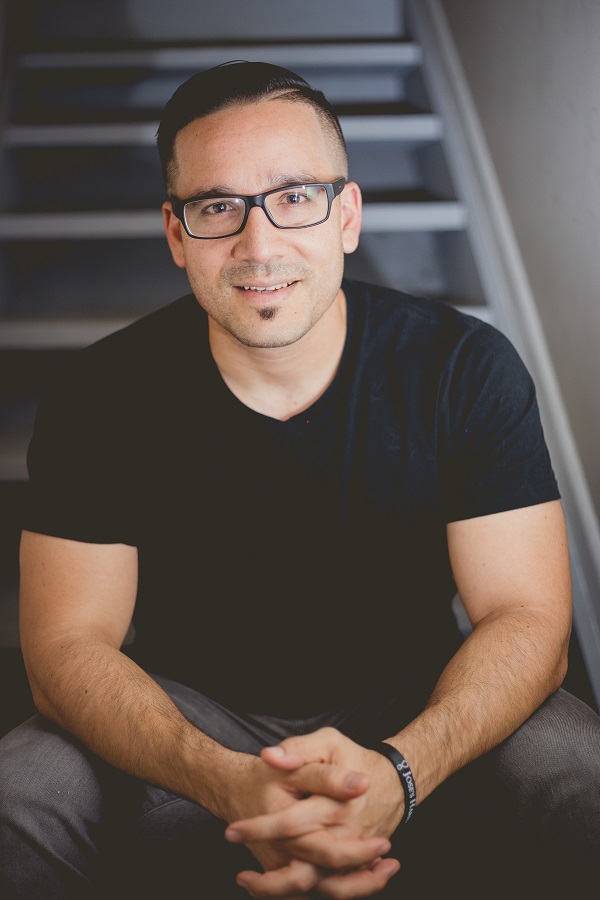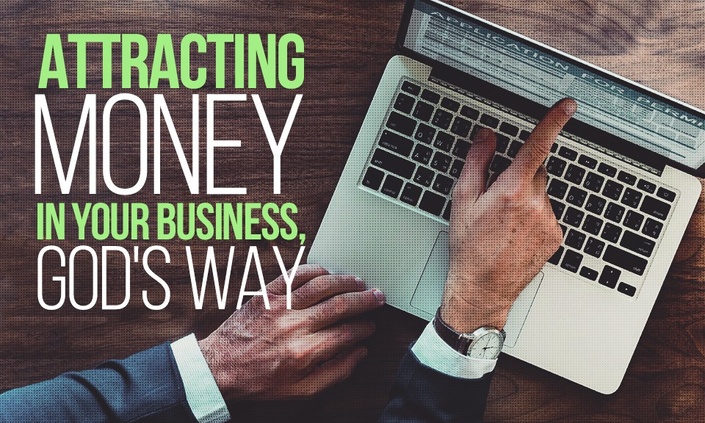 Attracting Money In Your Business, God's Way
Educate yourself and prepare your business to steward the financial blessings God has in store for you.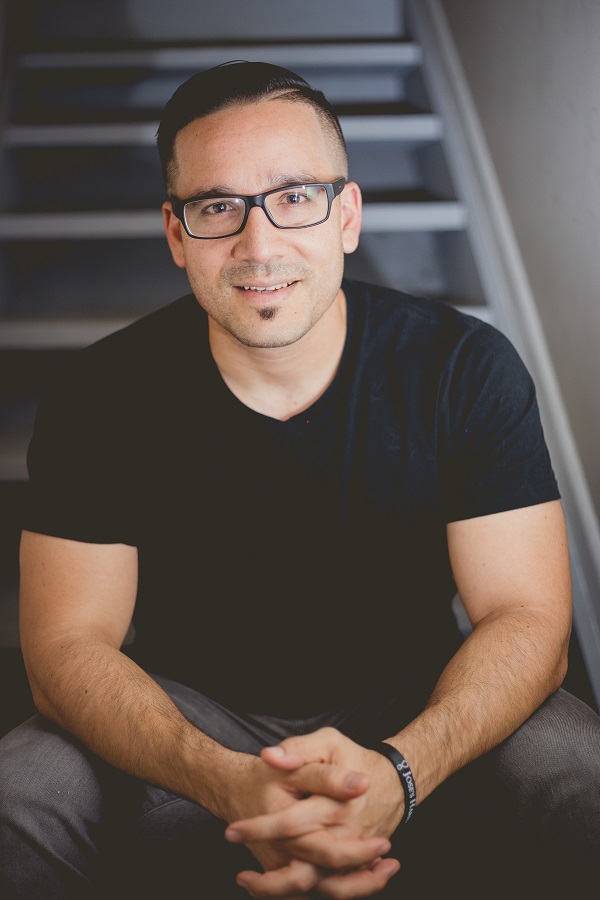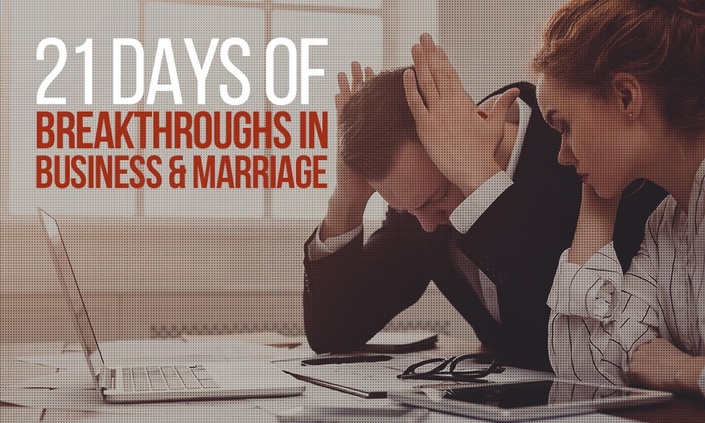 21 Days of Breakthroughs in Business and Marriage
This course provides needed strength and faith, in the truth of God's holy Word, for breakthroughs in both your business and marriage.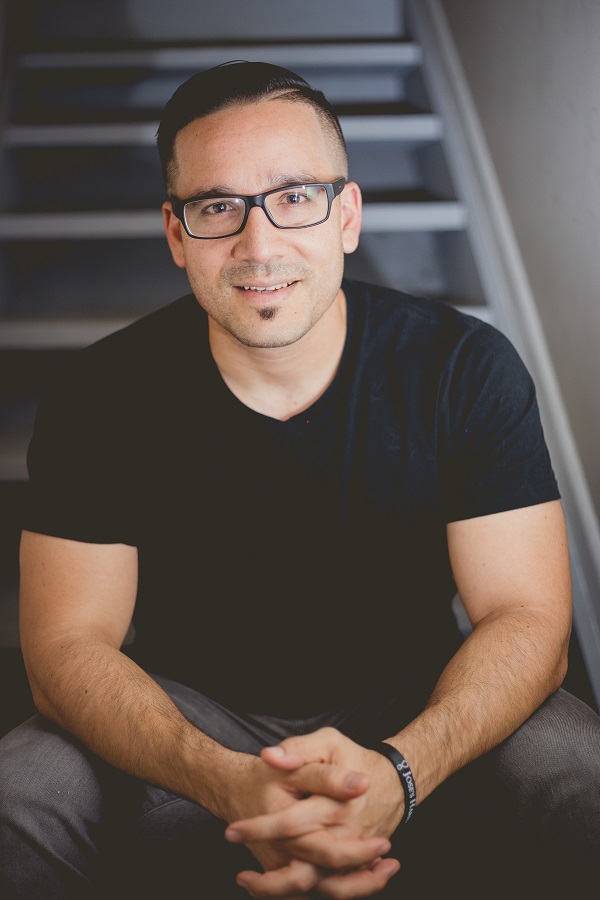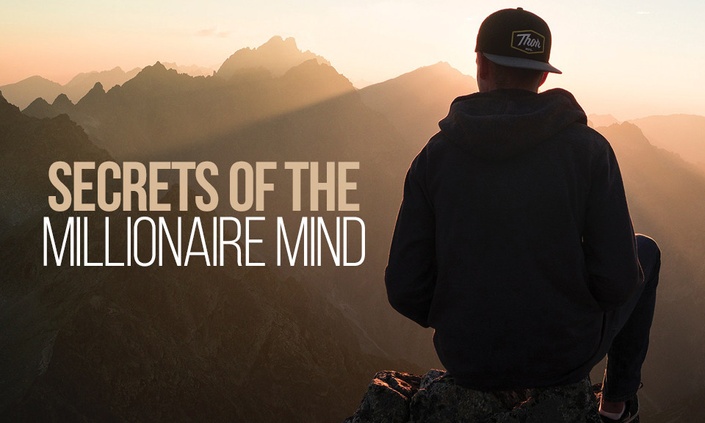 Secrets of the Millionaire Mind
A Christian entrepreneur's book summary of New York Times best-seller Secrets of the Millionaire Mind.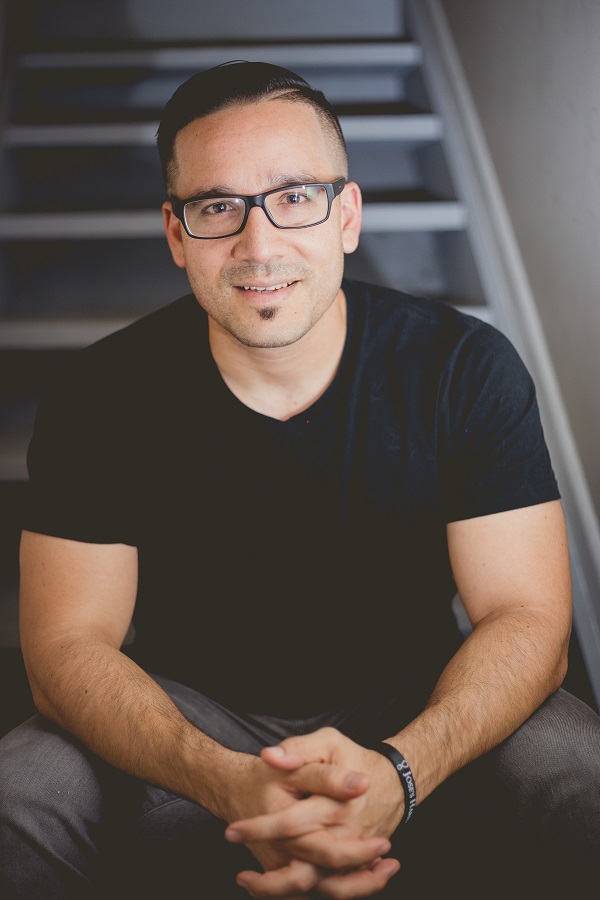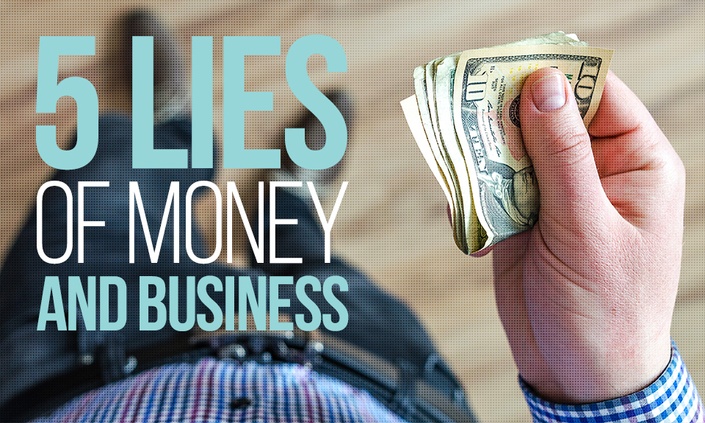 5 Lies of Money and Business
This 5-Day plan will help you learn how to avoid falling for these common money lies hold you back from God-backed business growth.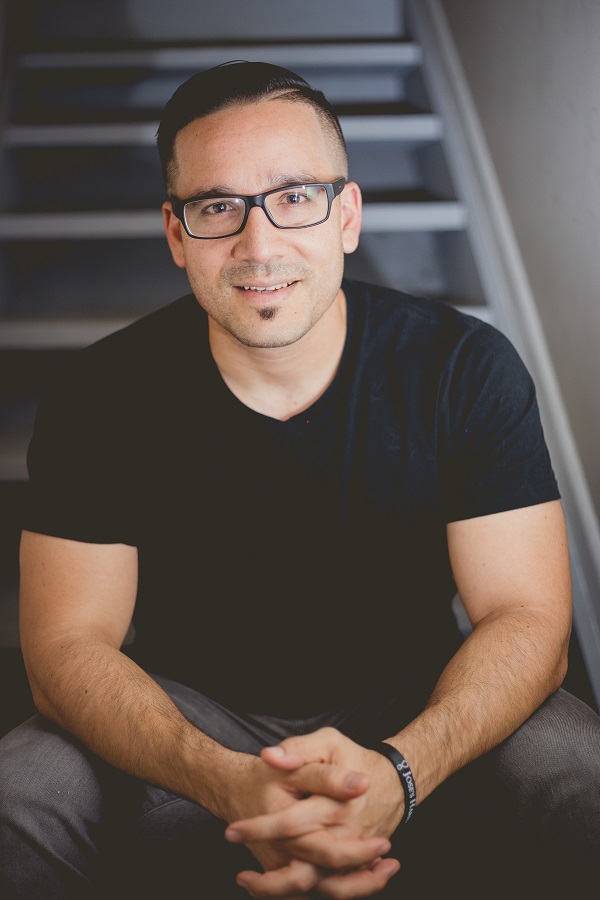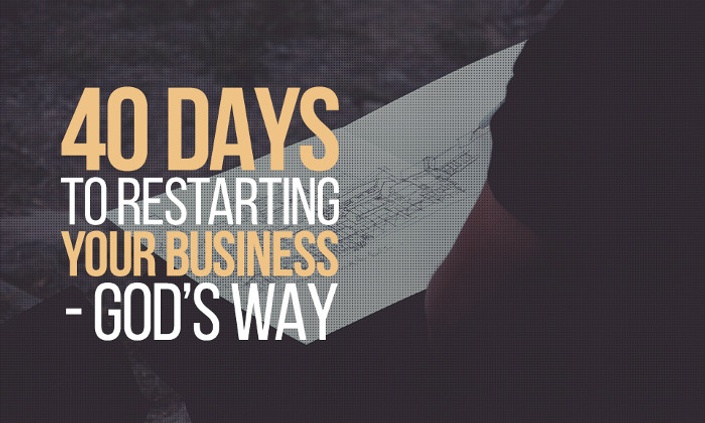 40 Days to Restarting Your Business - God's Way
I can't tell you how many times I've had to "restart" my business. One day things are going great, there's momentum, the vision is clear, we´re making money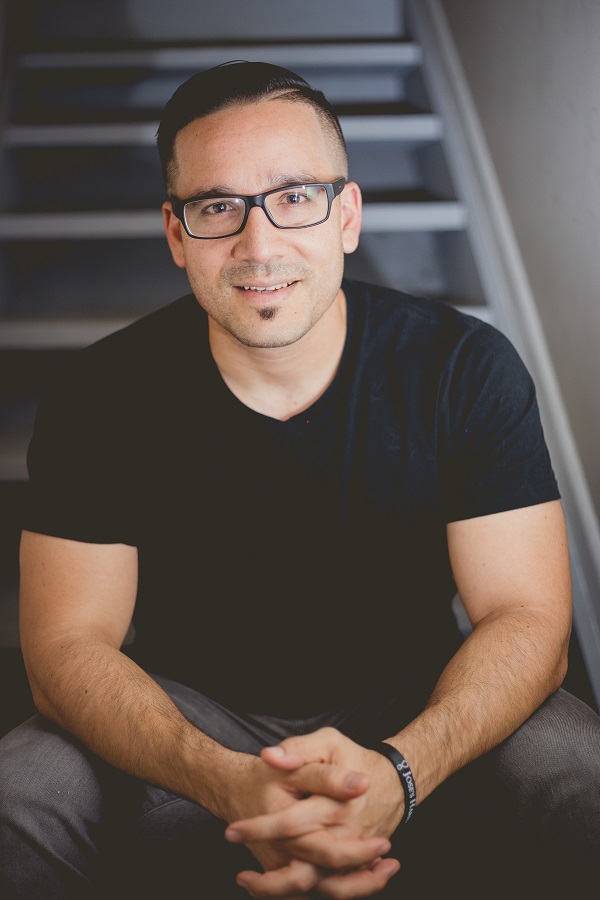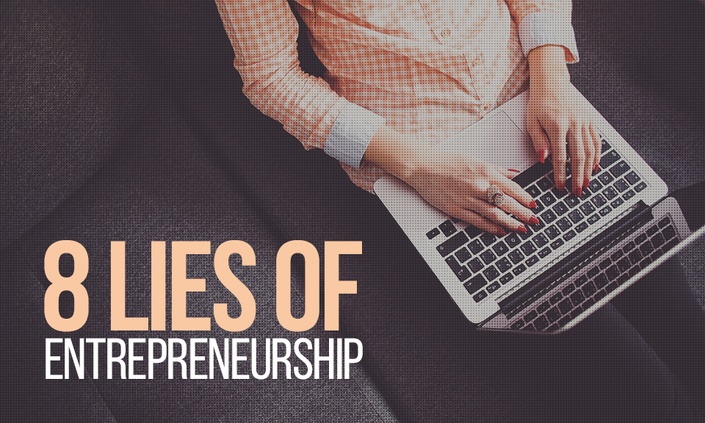 8 Lies of Entrepreneurship
In this course, I show you 8 lies that keep Godpreneurs bogged down in feelings of inadequacy, insecurities of owning a business, and 8 truths to combat lies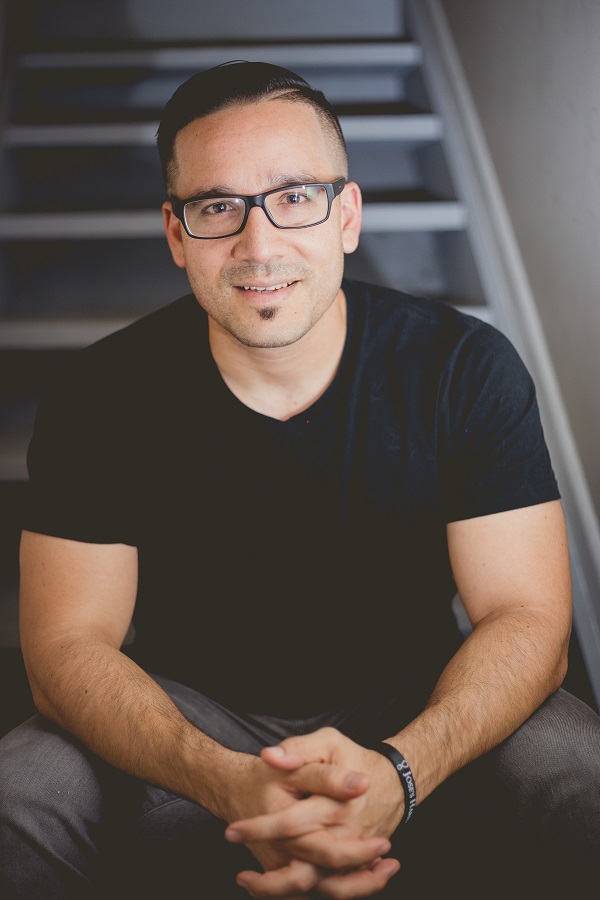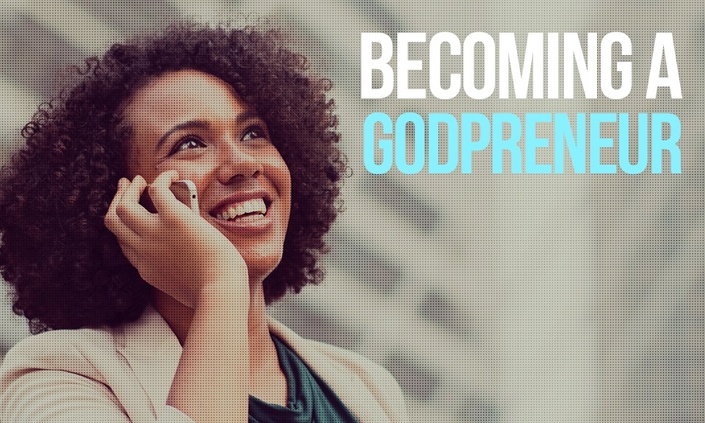 Becoming a Godpreneur
A 9-Day Business Bible Study about cultivating a God-first business mindset.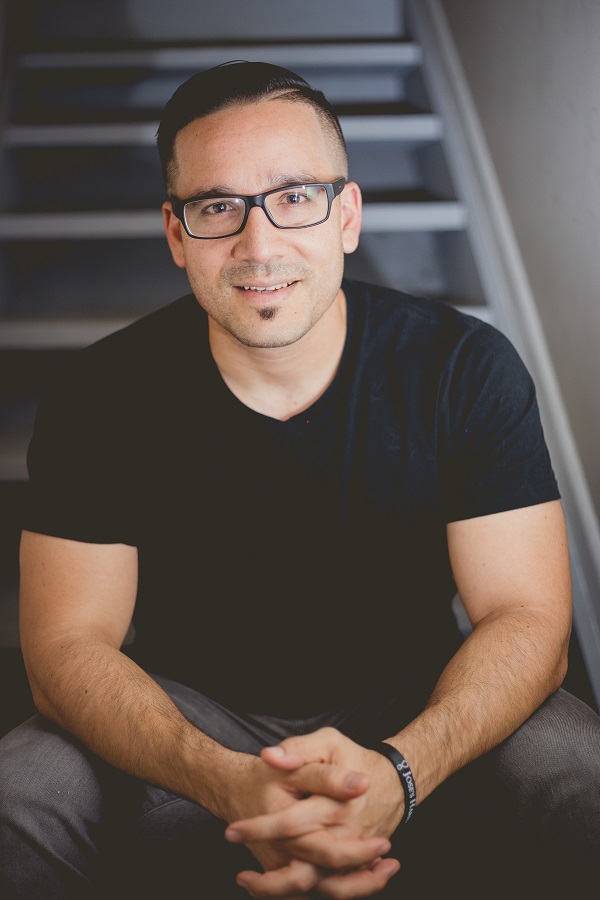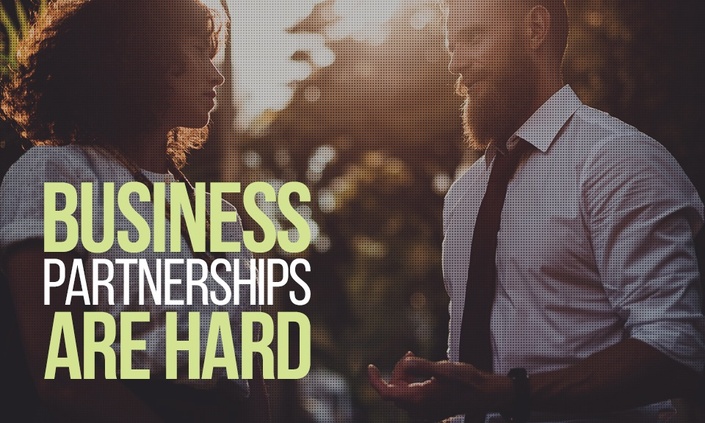 Business Partnerships Are Hard
This course will take you through 3 of the most damaging elements of business partnerships, and how can you fix them!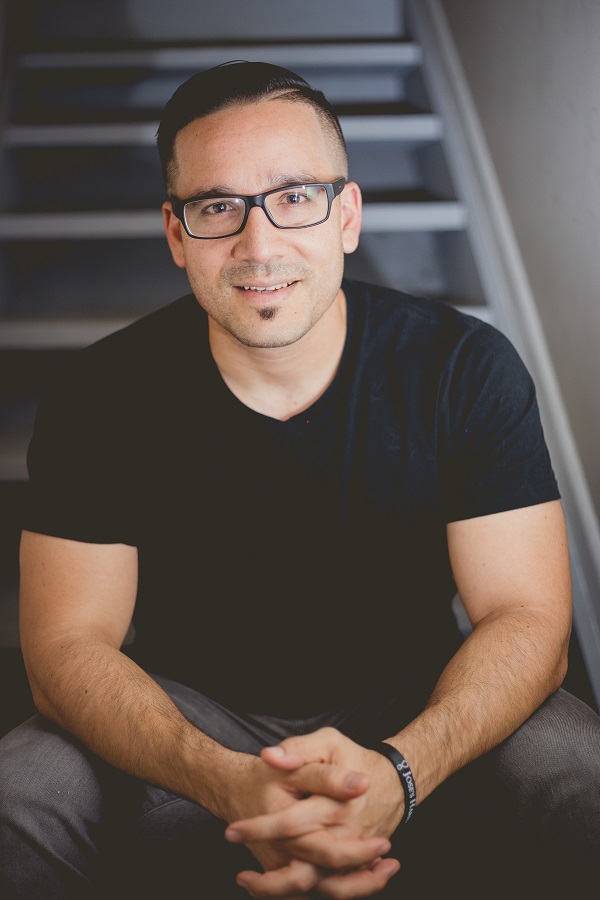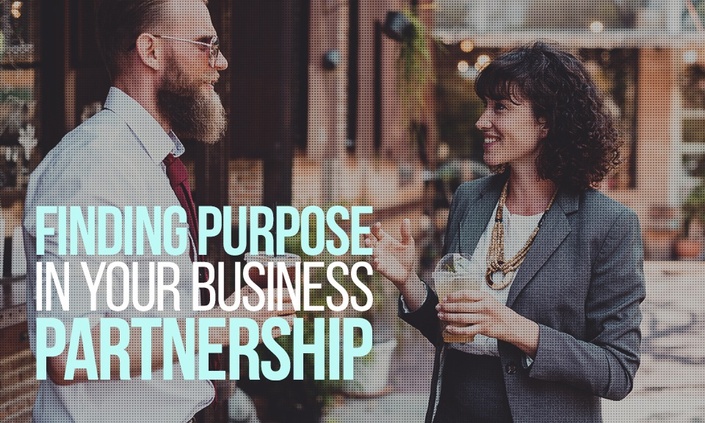 Finding Purpose In Your Business Partnership
You and your business partner are unique individuals and God is creative in the way He wants to use both of your gifts together.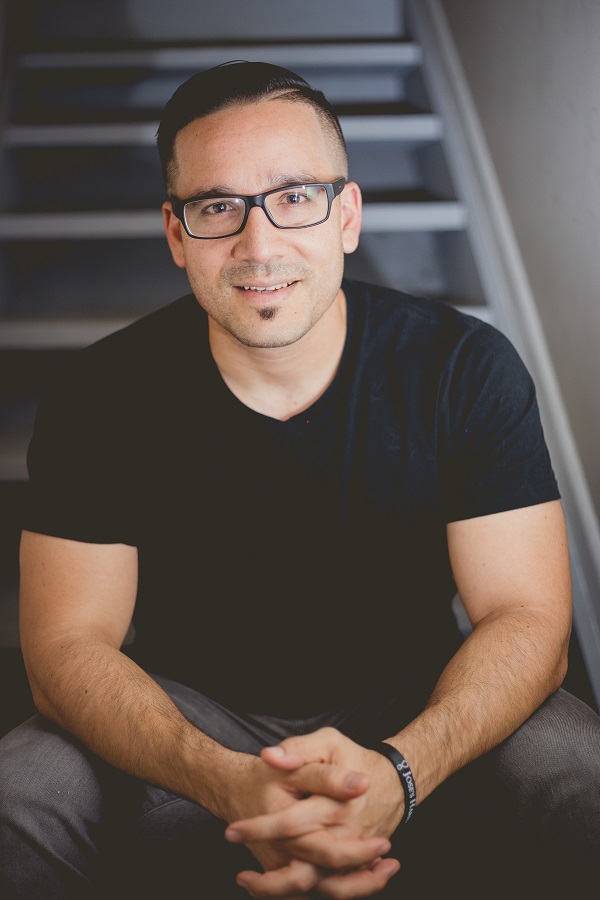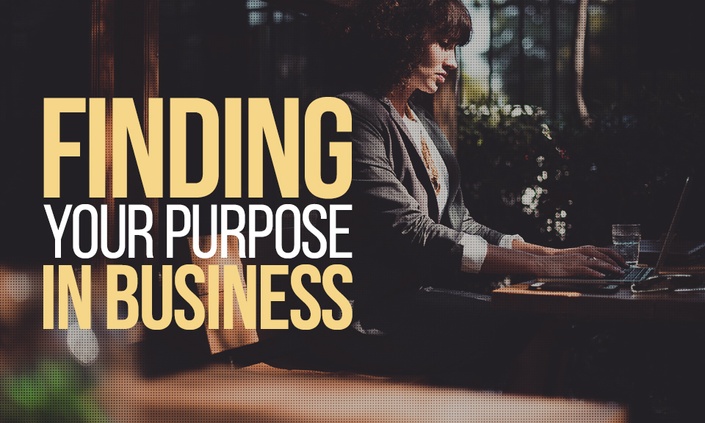 Finding Your Purpose in Business
Finding your purpose in business isn't a mystery. God already knows, and He wants us to uncover what's been there all along.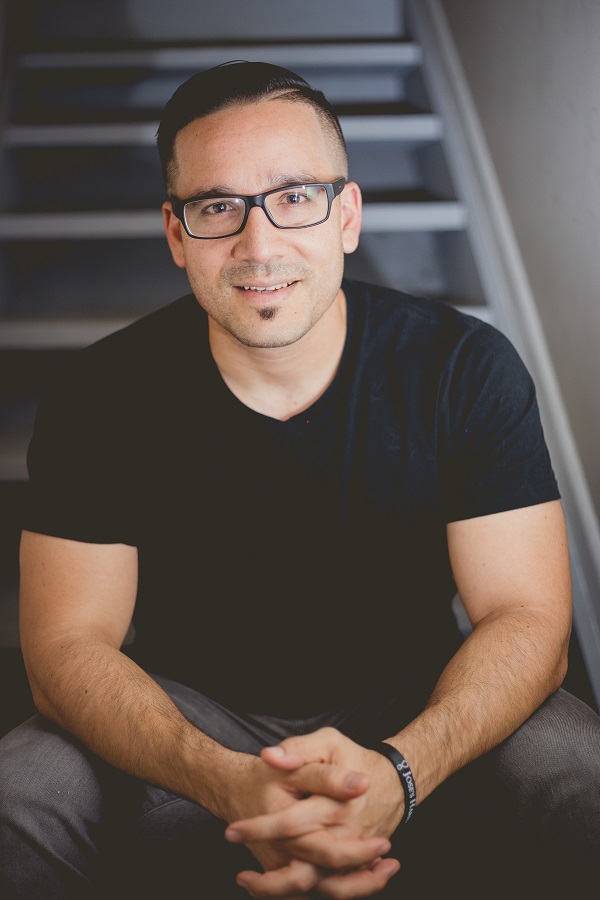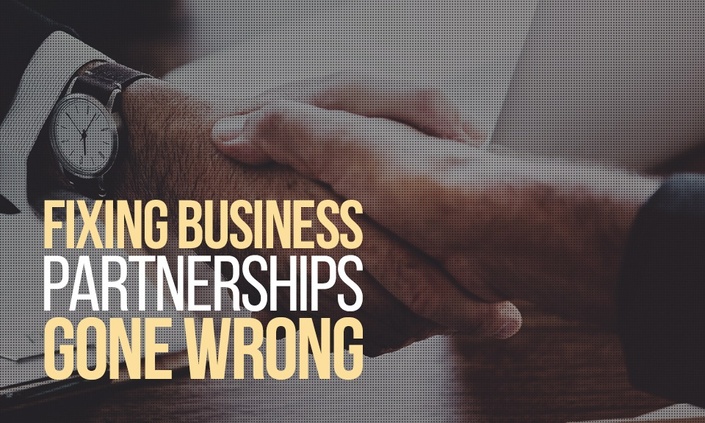 Fixing Business Partnerships Gone Wrong
After several disappointing years of being in a bad partnership, and a handful of painful closing of businesses with different partners, I understand how...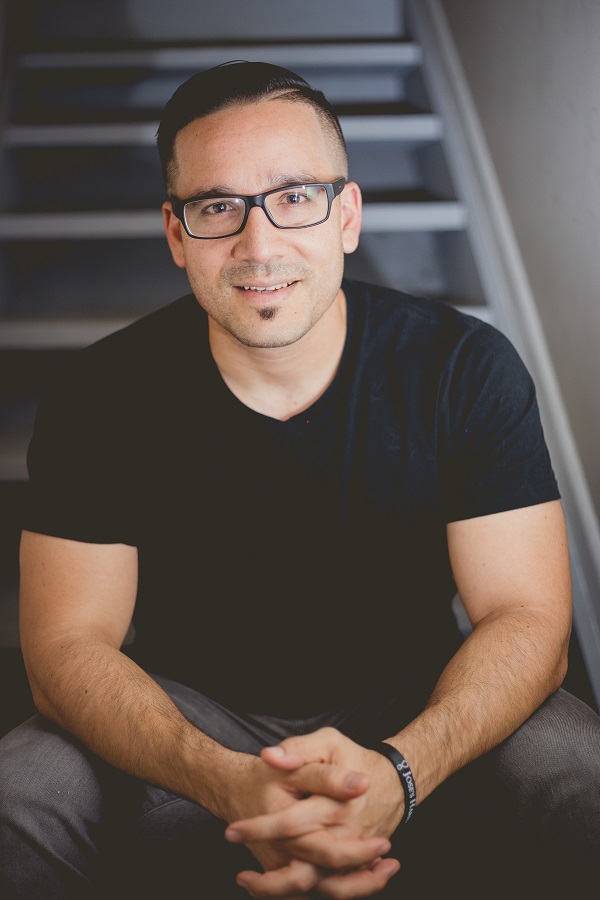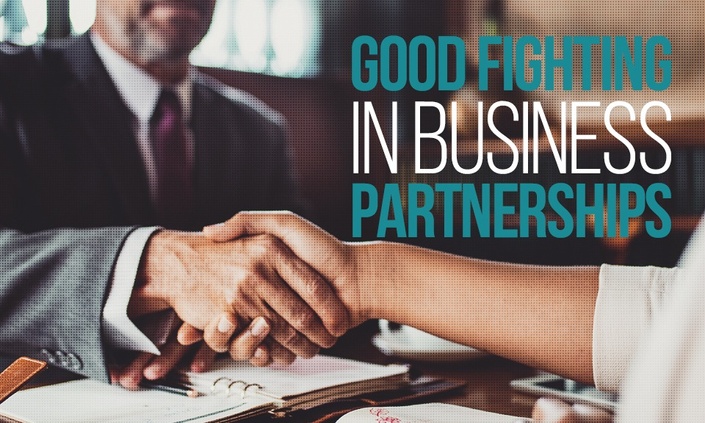 Good Fighting in Business Partnerships
In situations like businesses where there's a lot at stake and there are mouths to feed, the pressure and the fear make conflict unavoidable.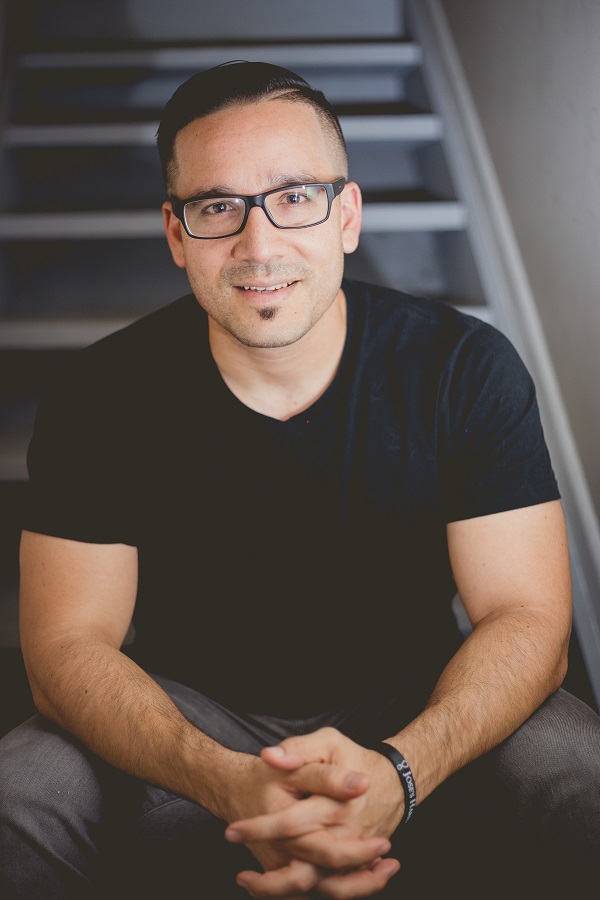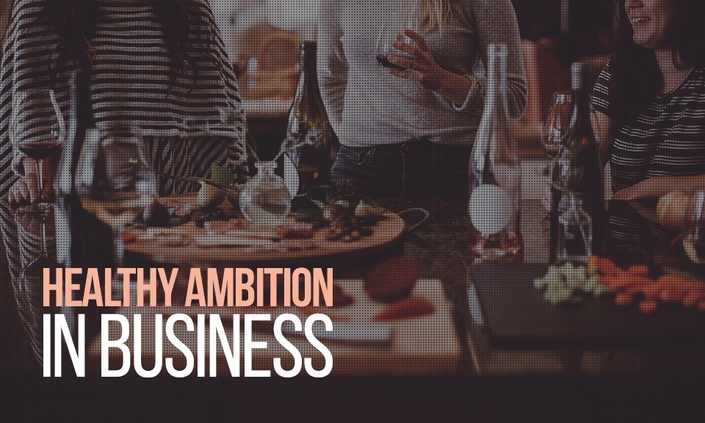 Healthy Ambition in Business
mbition can be a good and a bad thing for entrepreneurs. As Godpreneurs, is it possible to be ambitious in our business ventures and still have our identity...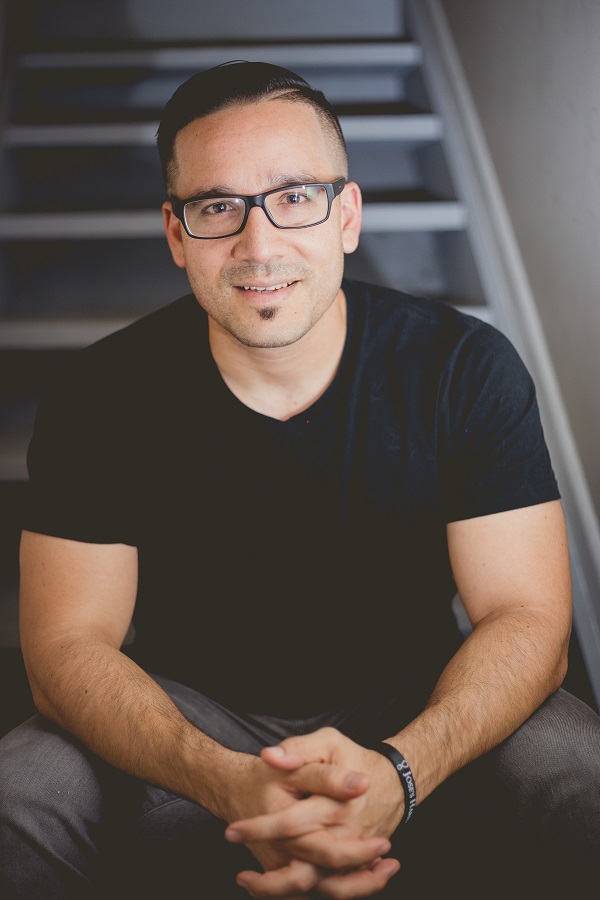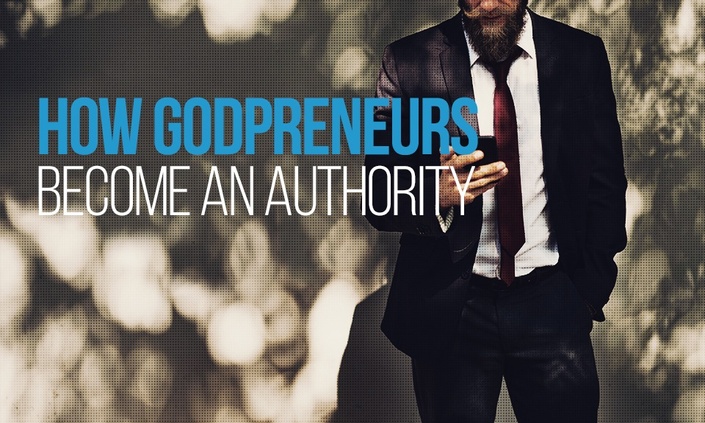 How Godpreneurs Become an Authority
We all want to become a reference point in our niche. We all want to, someday, be an authority in our field.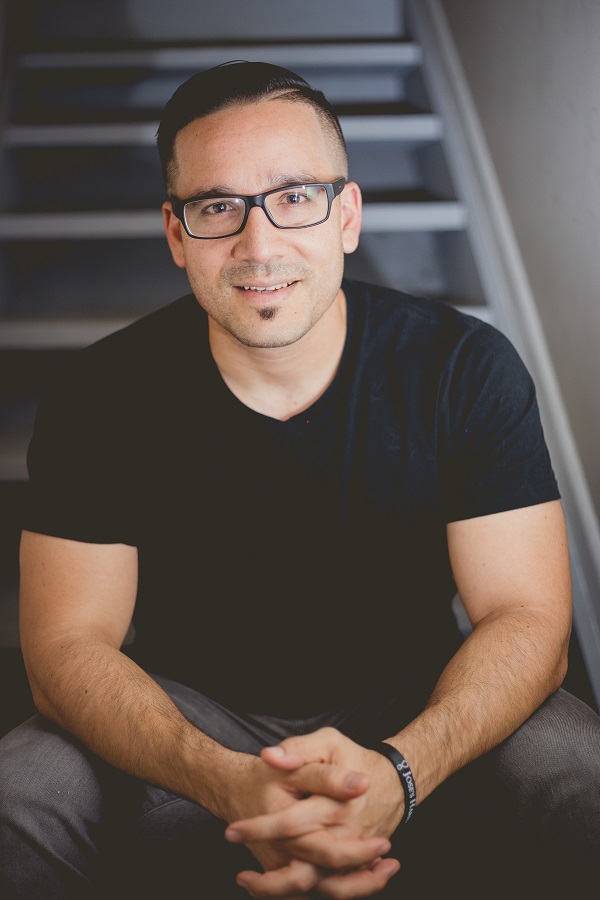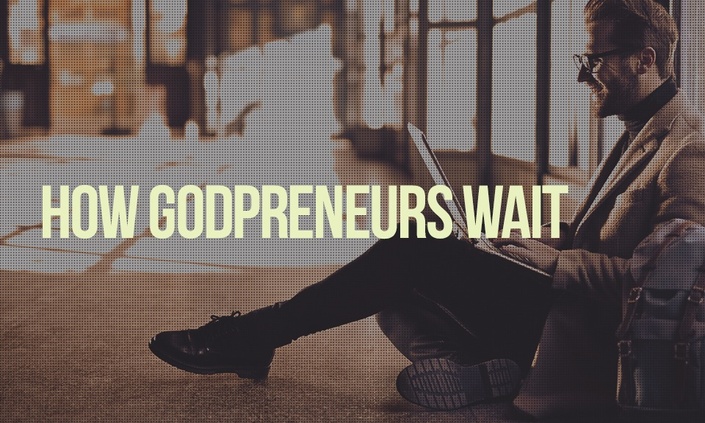 How Godpreneurs Wait
Are you ready to learn how I find peace during times of waiting in my business? Let me show you from my own experiences and hopefully, you can relate it to...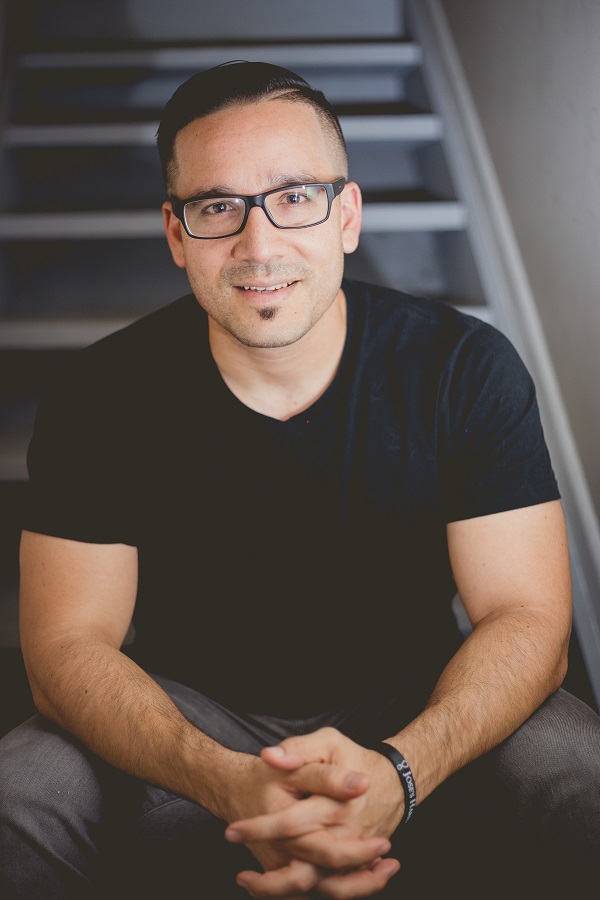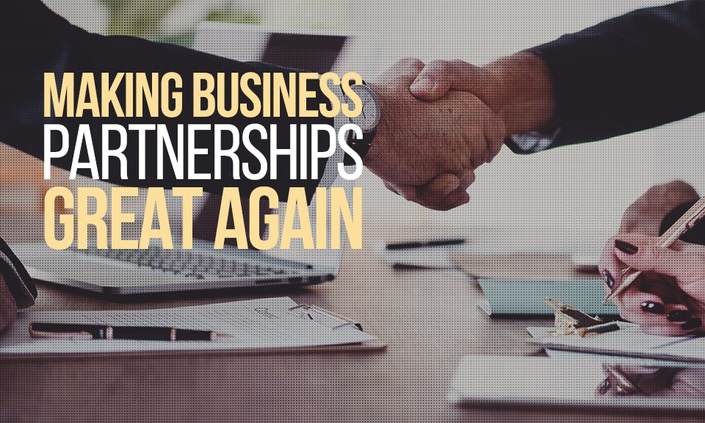 Making Business Partnerships Great Again
We need to look at our business partnership and see that it's really there to make us holy, not happy.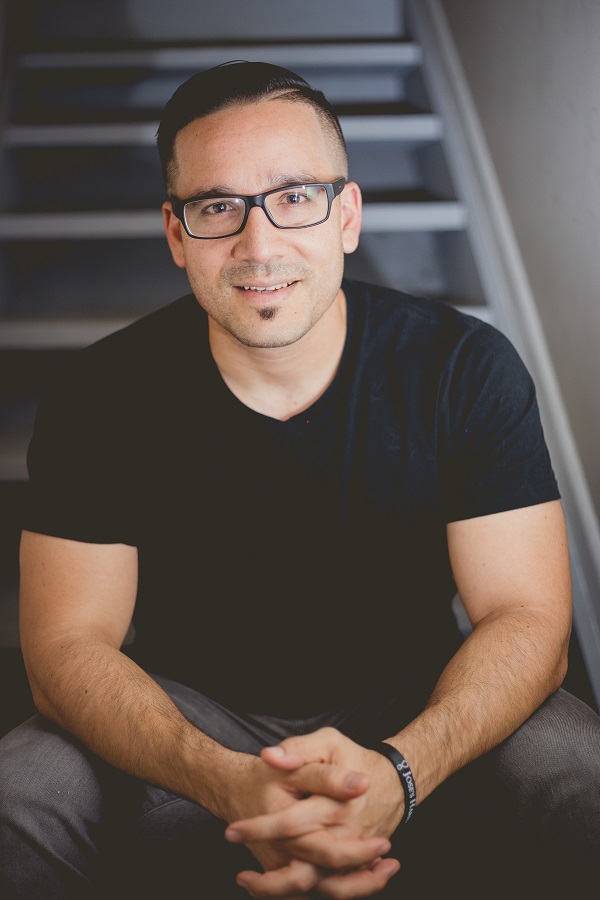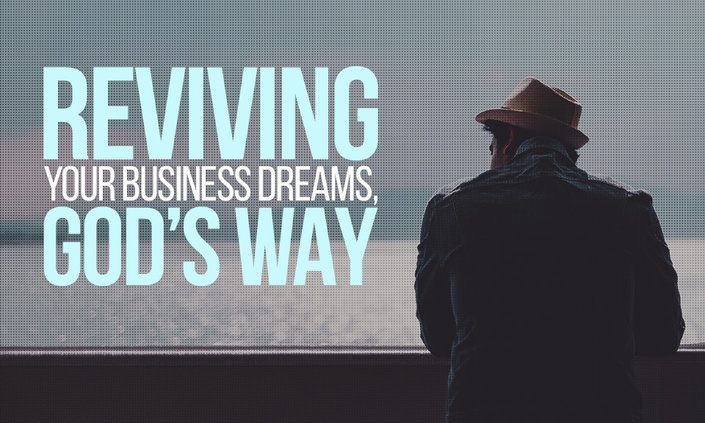 Reviving Your Business Dreams, God's Way
In this course, you will receive the training you need to have a successful business launch and know once and for all that FINALLY, MY BUSINESS IDEA IS LAUNCHED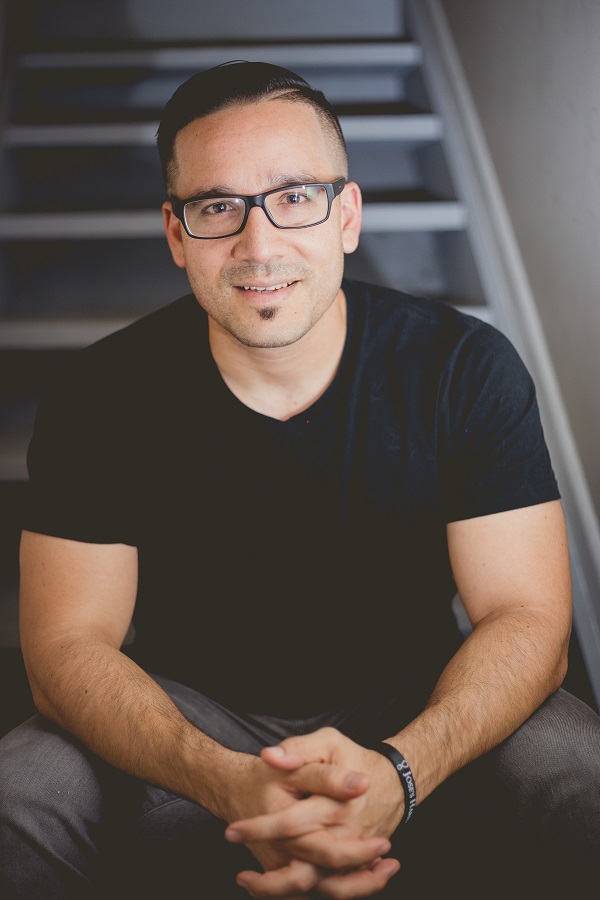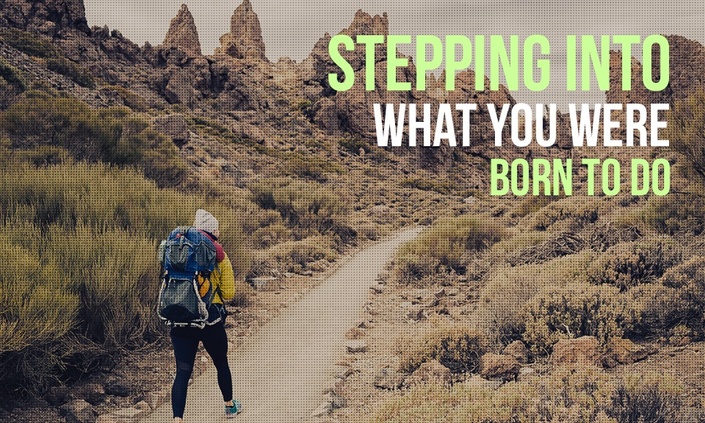 Stepping into What You Were Born to Do
A FREE 3-Day Business Bible Study to help you succeed in the marketplace by listening to God's calling, trusting in Him, and having faith..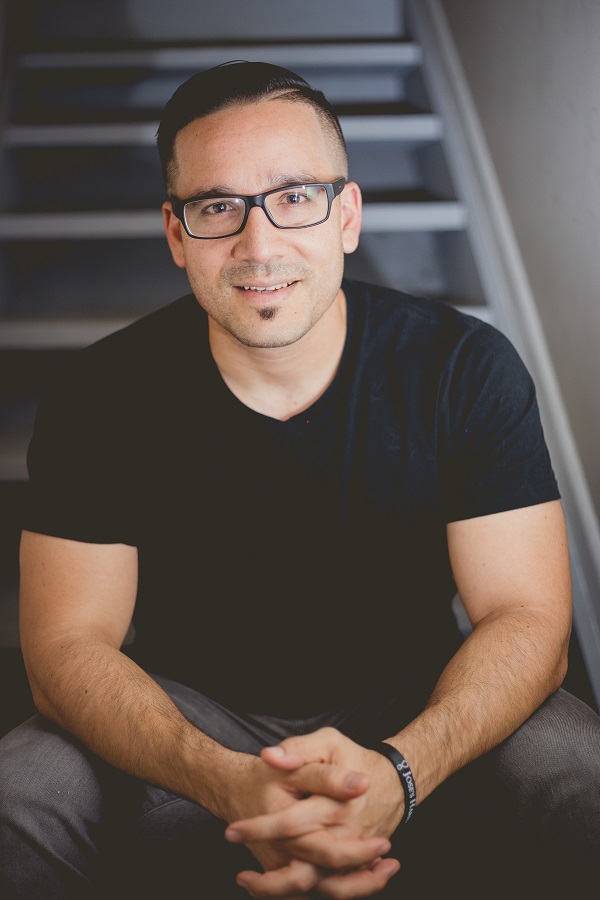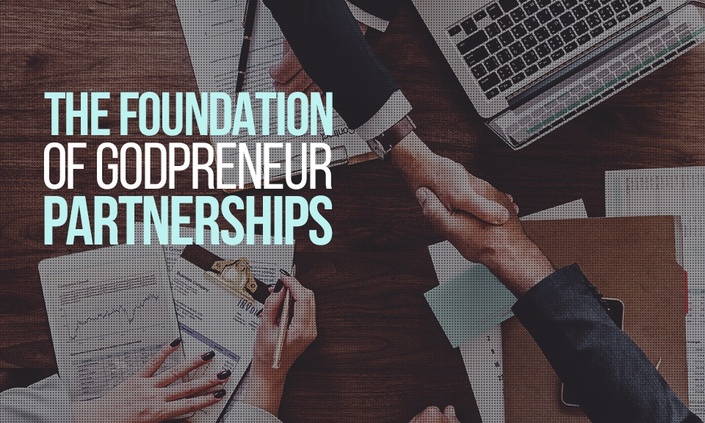 The Foundation of Godpreneur Partnerships
A good business partnership is built on a good foundation. This plan will help you learn to build a foundation that will equip you to run an extraordinary...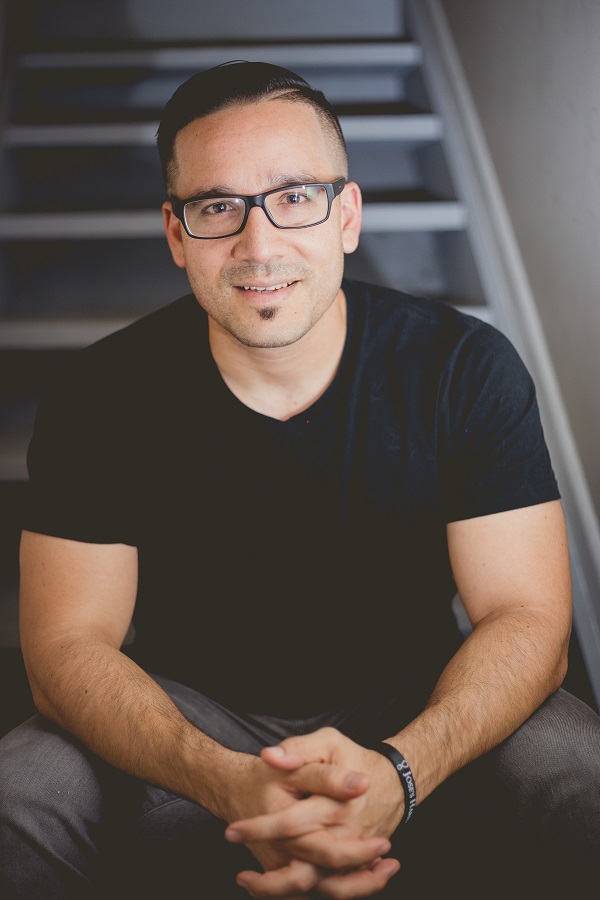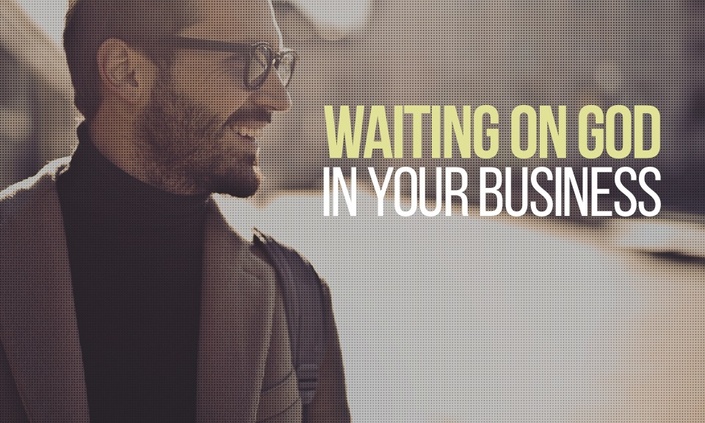 Waiting on God in Your Business
Waiting can be our friend or enemy. It can be good for our business or bad. It can be full of joy or full of frustration. It's our choice. In this course...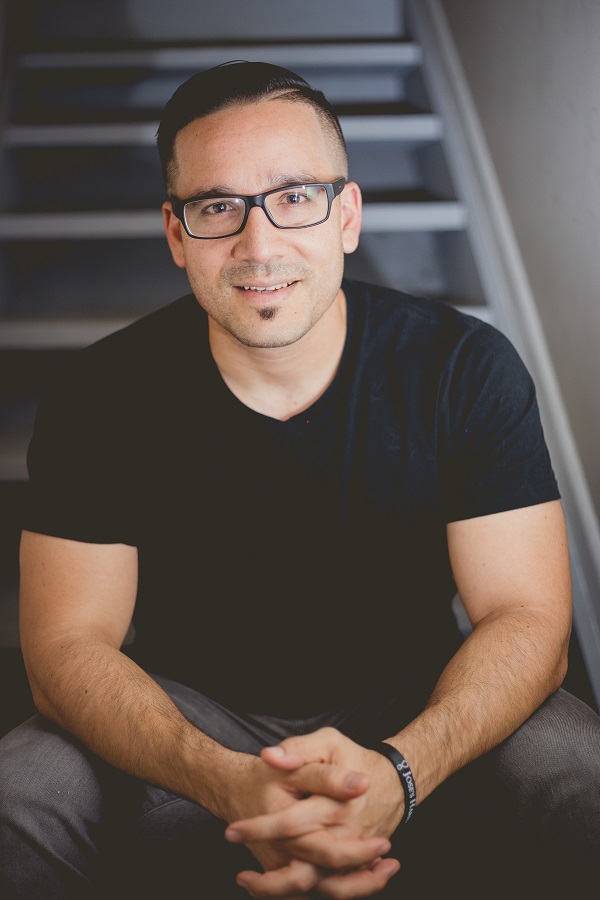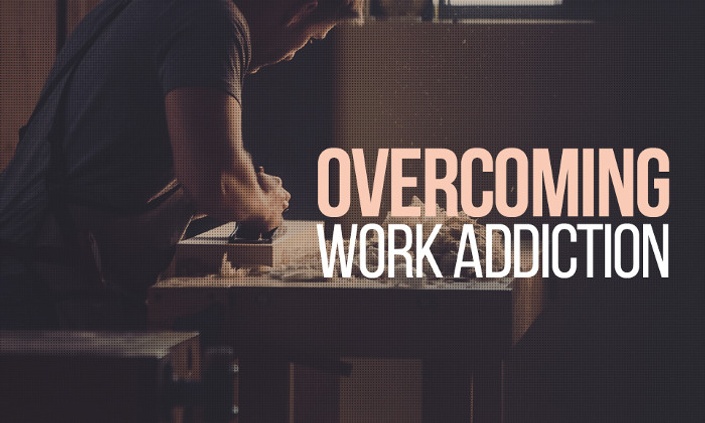 Overcoming Work Addiction
Addiction for entrepreneurs is common, as we are all addicted to overworking to some degree. In this course, I give examples of my own addictions.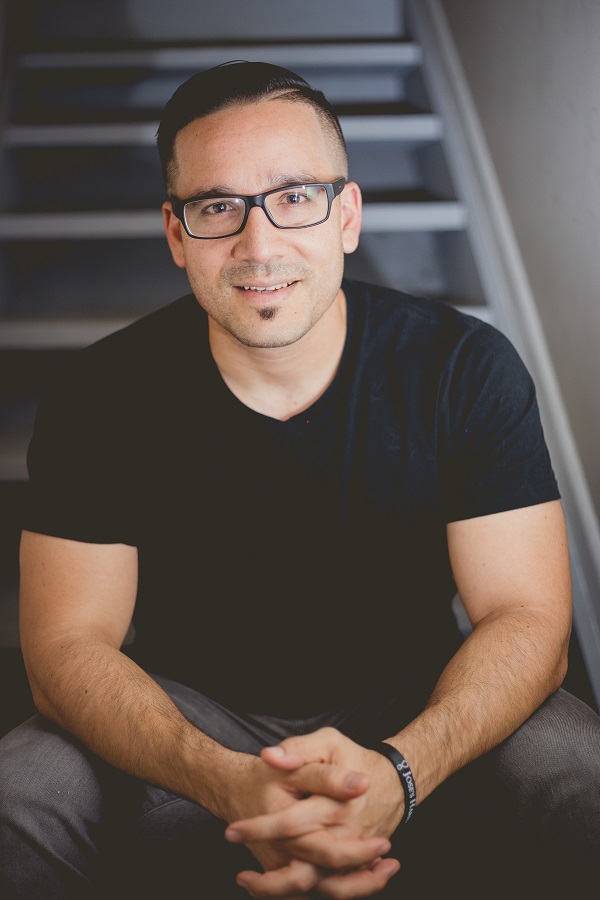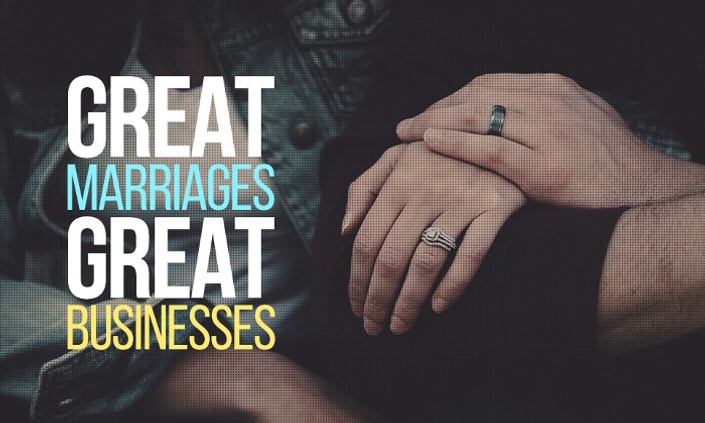 Great Marriages Great Businesses
But being married and being an entrepreneur can be challenging, to say the least.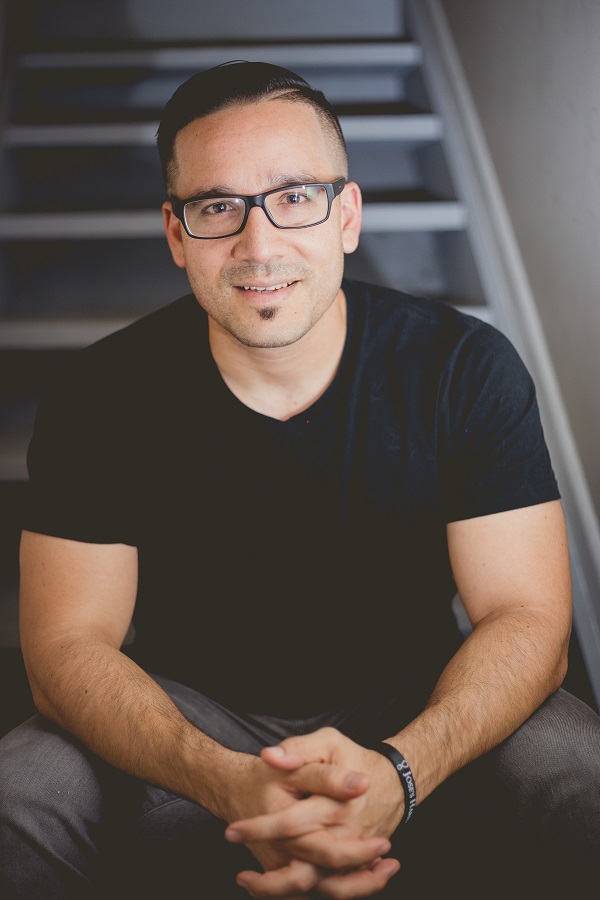 Original Price: $1,041
Frequently Asked Questions
How long do I have access to the course?
How does lifetime access sound? After enrolling, you have unlimited access to this course for as long as you like - across any and all devices you own.
What if I am unhappy with the courses?
We would never want you to be unhappy! If you are unsatisfied with your purchase, contact us in the first 30 days and we will give you a full refund.
A Message From Godpreneur Founder Alex Miranda
I'm a Christian entrepreneur, just like you.
I wasn't feeling any meaning and purpose in my business.
In fact, my business served nightclubs and strip clubs, while at the same time I was going to church and drawing closer to God.
I felt like I had a double-life - my church life, and my business life.
And the closer I got to God, the more frustrated I got with my business because I was realizing that it wasn't the business I was really supposed to be in.
But what business, God?
And let's say I do have this God First business….how do I do business "by the book?"
I went to an Ivy League school, why am I feeling like I know nothing about my calling or even operating a business correctly?
I spent years running a business I wasn't supposed to be running.
At some point, I knew what I needed to do, but I still ran away from that calling.
I was burnt out, frustrated, and tired of doing business alone.
I needed a change. I needed a partner. I needed God to take control of my entrepreneurial career.
Even though my business was building logos and websites, I found myself wanting to go deeper into the entrepreneur's heart and find out if they were really meant to start that business I was branding.
I devoted myself to learning more about calling and identity in the Bible. And as I read, I started to see the bible had so much to say not only about our calling and purpose, but also in all areas of business.
And that's when I had my Godpreneur moment. That's when I told myself that I was going to read the bible cover to cover and blog about everything I was able to see that would benefit entrepreneurs.
I started sharing a blog a month, then a blog a week, then it turned into a daily devotion of mine. I couldn't wait to wake up, make my coffee, sit down, read the Bible, and write my blogs.
At first, it was to an audience of….one.
Then a few people started reading the blogs. Then I decided to email the blogs out. Then I decided to start an Instagram channel to promote "godpreneur rules" that I found - little golden nuggets of wisdom for all entrepreneurs.
That's when Godpreneur blew up and I started to see that the people were hungry for more of God in their businesses.
My struggle to find my own identity and the identity of my clients was the best thing to happen to me because it led me to seek God's daily for business knowledge - which I still do and plan to do forever.